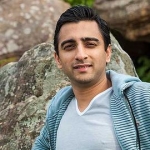 REMEDIAL MASSAGE THERAPIST, BOWEN THERAPIST, MUSCULOSKELETAL THERAPIST, MASTER REHAB TRAINER
Sunil is a professional remedial massage therapist and rehab trainer with a deep interest in the complex functioning of the human musculoskeletal system, and the conditions that are associated with them. He is dedicated to investigating and addressing the root causes of people's symptoms, helping them completely eliminate acute and chronic pains.
Right from Sunil's early massage training, his hunger for knowledge led him to learn many advanced techniques from renowned experts in the musculoskeletal therapy field, and this quest to deepen his knowledge has never ceased since. Sunil carries out detailed orthopaedic tests and functional assessments, looking deeper to identify the most likely causes of the client's symptoms and then applies specific treatment techniques to target the root issues identified. Clients regularly comment on how Sunil's approach and techniques set him apart from others and how much they gain from his treatments.
More information about Sunil's remedial massage services »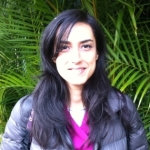 KINESIOLOGIST, BOWEN THERAPIST, MUSCULOSKELETAL THERAPIST
Kinesiology has had a massive impact on my life leading me to divert from my architectural career in the UK and take on another in the arena of complementary therapies in Australia.
My first encounter with kinesiology came in 2006 in London, when after a long spell of on-going health issues, which were not being resolved with the mainstream medical approach, I decided to try an alternative route. The complementary therapist I consulted used muscle testing to find a whole array of specific nutritional and bio-chemical imbalances and intolerances that I had no idea were behind my health problems.
This path eventually led me to learning Bowen Technique and Musculoskeletal Therapy also.